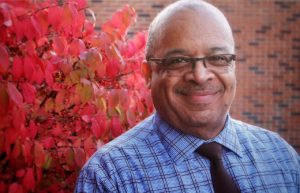 William "Bill" Catus, MA, LPC
William A. Catus is the Clinical Director for Life Strategies and a Licensed Professional Counselor. He is licensed by the West Virginia Board of Examiners in Counseling. He has a BS from Concord University and a MA in Professional Counseling from Liberty University in Lynchburg, VA.
William's background includes working with people who have addictions. He enjoys working with a variety of issues. William is also a veteran of the US Military, has a special interest in working with client who have PTSD. William is also a member of the American Association of Christian Counselors and Multicultural Counseling.  William resides with his wife in the Beckley area and attends Heart of God Ministries.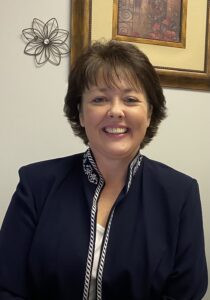 Beverly Lafferty, FNP, CRNP
Beverly Lafferty is a Certified Nurse Practitioner with training and experience in Mental Health medication management and also in Sleep disorders. She currently offers Behavioral Health care across the Life Span. Beverly graduated from Bluefield State College with her nursing degree and worked in the Critical Care Unit. She graduated from Marshall University in 2016 with her Masters Degree in Nursing and began practicing in the Mental Health field right after graduation.
Beverly has practiced previously in the Beckley and Princeton areas, but now brings her hard work ethic and patient dedication to Life Strategies Counseling in the Princeton, Beckley, and Charleston areas. Beverly is excited for the opportunity to serve the southern West Virginia area and invites her former patient's, as well as all new ones, to come and join her at Life Strategies.
Nancy Carlson, MSW, LICSW
Nancy's specialties include marriage counseling, women's issues, and complex PTSD.
Nancy was previously director of Wilderness Challenge School, a treatment program for court referred teens in Norfolk, Virginia, and has also worked as a therapist in community mental health.
She has degrees from West Virginia University and Old Dominion University and is a Licensed Independent Clinical Social Worker.  Nancy and her husband have four children, both biological and adopted. She loves reading, animals, homemaking, and outdoor activities.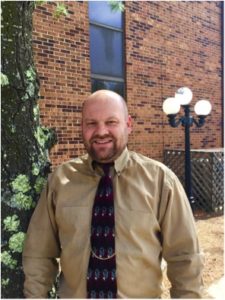 Jason Moore, MSW, LICSW
Jason Moore is a Licensed Independent Clinical Social Worker, with a Bachelor's Degree in Social Work, and a Masters of Social Work, both from Concord University. He is also a member of the National Association of Social Workers, and has an extensive history is service and networking in the Southern West Virginia region. He has enjoyed twenty plus years of ministering and serving in this area of the state.
Jason has a passion and heart to equip and serve individuals, couples, and families in our area to make the most of the opportunities to grow and change that they encounter. He offers dynamic counsel and therapy in all these categories to help insure the challenges can be met and overcome in all the lives he engages. With a strong emphasis on mind and heart change, Jason seeks to draw on the clients' current life situation to help them meet the needs of the moment, while also preparing for future challenges.
Jason has a background in leadership, training, and group dynamics after over 25 years in the workforce. His skillset has served him well as he has served his clients in clinical social work. He lives with his wife and children in Raleigh County.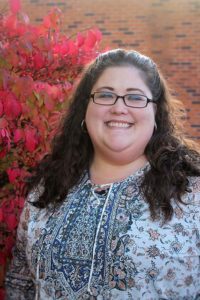 Kerri White, MSW, LICSW
Kerri White joined Life Strategies in 2006 and has experience with substance abuse, women's issues, depression and anxiety in all age groups. Kerri also works as a mental health therapist in the Fayette county school system.
Kerri received her undergraduate degree in Psychology at Georgetown College, Kentucky. She completed her Masters of Social Work at West Virginia University. Kerri is a Licensed Independent Clinical Social Worker, licensed by the West Virginia Board of Social Work Examiners. She is also a member in good standing of the National Association of Social Workers.
Kerri, a lifelong native of Oak Hill, is an active member of her church. Most recently she has been a part of a team of people who work with both children and adolescents. She enjoys music as both a vocalist and pianist.
Kim Harrison, MA, LSW, Provisionally Licensed Counselor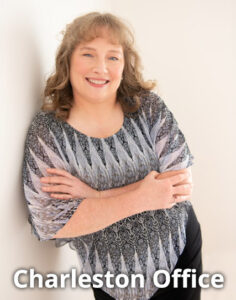 Kim Harrison joined Life Strategies in March 2019. She has a worked in the behavioral health field for than 22 years Graduated from Marshall University 2004 with Masters of Arts in Clinical Psychology and recently completed Marshall's Counseling program for professional development. Kim is a Licensed Social Worker by West Virginia Board of Social Work Examiners and Provisionally Licensed Counselor by West Virginia Board of Examiners in Counseling. Identifying a passion to help children, youth, families and couples with difficult life situations, past trauma, depression, anger, anxiety and substance abuse conditions. Kim also works as a Program Manager for the Bureau for Behavioral Health.
Kim, a lifelong native of the Charleston area, is an active in her church. Kim has served in children and youth ministries for more than 10 years and is a regular camp counselor for WV "Camp Cowen". She enjoys camping, concerts, and spending time with her friends and her numerous nieces and nephews.
Shameka Mitchell, MSW, SW
Shameka Mitchell received a Social Services degree from New River Community and Technical College and a Master's degree in Social Work from Concord University in 2018. She is licensed by the West Virginia Board of Social Work Examiners.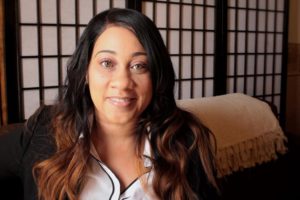 Shameka has worked as Youth Service Worker for Burlington United Methodist Family Services/DHHR. In addition to Life Strategies, she is working as a Youth Service Supervisor for Raleigh and Fayette County as an expert in severe behavioral issues with adolescents and their families. Shameka's passion is: women's issues, anxiety, and depression. Available for individual and family therapy, She believes utilizing inner strength can help get through tough times.
Shameka is a Raleigh County native. She enjoys spending free time with her 3 children and family. As a member of Heart of God, she enjoys God's word. In her free time you'll find her spending time with her friends, music, reading, and traveling.
Rachel is a Licensed Professional Counselor whose professional experiences include treatment of depression, anxiety, trauma, addictions, relationship difficulties, and caregiver stressors.  She has worked in a variety of settings that include private practice, community-agency, a crisis stabilization unit, and the outpatient portion of a behavioral health hospital. She is a Certified Clinical Trauma Professional and has a particularly avid interest in the treatment of abuse-related trauma.
Rachel is a native of southern West Virginia and possesses a love for and interest in the culture of our area.  She lives with her husband in Princeton, WV, and is active in her local church.  Her favorite activities are Bible study and spending time with her family.
Megan O'Neal, MSW, LGSW
Megan is a Licensed Graduate Social Worker and is licensed by the West Virginia Board of Social Work Examiners. Megan graduated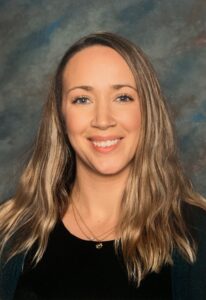 from Our Lady of the Lake University, Texas, with her Masters in Social Work. She has a Bachelor's degree in Psychology from Marshall University, West Virginia.
Megan enjoys working with adults, adolescents, children, families, and couples. During her education at OLLU, she completed internships at the Beckley Veteran's Affairs Medical Center, focusing primarily on depression, anxiety, stress, and substance abuse. Her experience and passion have been centered around working with children, adolescents, and their families. She is inspired by the strength and resiliency of children, adolescents, and their parents/caregivers. She is concentrating on specializing in child, adolescent, and family-centered treatment models.
Megan and her husband are life-long residents of Fayette County. They have one daughter and two dogs. She enjoys spending time with her family and friends. Her hobbies include; skiing, hiking, biking, rafting, camping, road trips, and reading.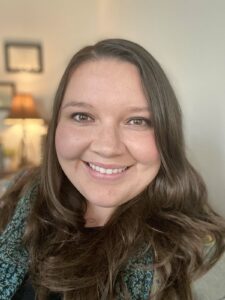 Amy Bush, MA, LPC
Amy Bush is a Nationally Certified Counselor and is licensed by the West Virginia Board of Examiners in Counseling as a Licensed Professional Counselor.
She has a Bachelor's degree from Moody Bible Institute of Chicago and a Master's degree in Mental Health Counseling from Marshall University.
Amy's personal philosophy of counseling centers around an enduring belief that change is both possible and necessary to reach wholeness as an individual. Amy enjoys working with couples, adults, adolescents, and children.
Amy lives in Beckley with her husband, their children, and their collie dog, Hemingway. Amy serves alongside her husband in local church ministry. She enjoys reading, gardening, and welcoming people into her home.
Drew Johnson, BS, MA, Provisionally Licensed Counselor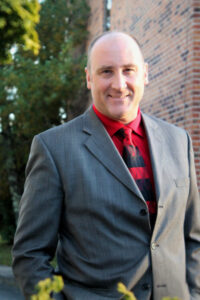 Drew Johnson is a West Virginia native. He graduated with his BS in Psychology with a Life Coaching Cognate, and earned his Masters Degree in Professional Counseling, both from Liberty University.
Drew spent his internship with Life Strategies, and moved on to work as a crisis counselor and behavior specialist at Oak Hill High School. Specializing in children and adolescent development, he works to help troubled youth find a path forward to success. This experience has afforded Drew the opportunity to introduce Neurofeedback into his practice where he continues to help people grow towards their greatest potential. Drew's work transcends the school system and adapts well to any/all therapeutic needs throughout the life of the developing human, from childhood to elderly.
Life Strategies is excited to bring Drew and Neurofeedback as yet another one of the exceptional therapies here at Life Strategies.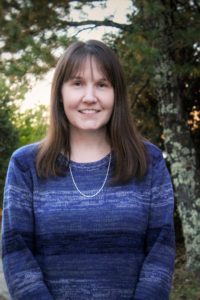 Lisa Kuhn
Lisa Kuhn joined Life Strategies in 2014 to work with the insurance billing. As she showed great adeptness, her job quickly evolved into oversight the financial management of the organization, and eventually included being in charge of the support staff. Lisa's educational background includes bookkeeping, medical coding and billing. Her previous work includes 10 years in financial institutions. Lisa resides with her family in the Raleigh county area.