Hamlet Smith, MSW, LICSW, DCSW, ACSW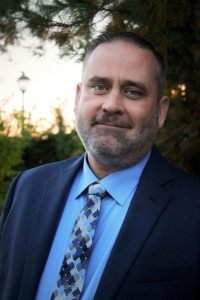 Hamlet Smith leads Life Strategies with 25 years of experience in adult, adolescent and children's therapy. He received his Masters of Social Work from West Virginia University. Hamlet has received his Diplomate of Clinical Social Work from the National Association of Social Workers and has been licensed by the West Virginia Board of Social Work Examiners at the level of Licensed Independent Clinical Social Worker. He is also a member in good standing of the National Association of Social Workers. Hamlet's undergraduate work is in Bible and Theology from Appalachian Bible College.
Hamlet's number one objective is to see family relationships restored. To accomplish this purpose he specializes in marital, child, and adolescent issues. Depression, anxiety, anger, chemical dependency, and abuse issues frequently complicate family interaction and weaken the overall effectiveness of the family unit. Hamlet is very comfortable using clients strengths to help them navigate the difficulties of life. In addition to counseling he is also available for workshops, seminars, and motivational speaking.
Hamlet also serves as the Behavioral Health Director for New River Health. They provide multiple locations for therapy in FQHC clinics in addition to directing the Behavioral Health teams in the Fayette, Raliegh, Nicholas County school systems. He has also previously worked as a therapist in Beckley Appalachian Regional Health Sciences Center and with FMRS Health systems. He, his wife, and children reside near Beckley, West Virginia.
Nancy Carlson, MSW, LGSW
Nancy's specialties include marriage counseling, women's issues, and complex PTSD.
Nancy was previously director of Wilderness Challenge School, a treatment program for court referred teens in Norfolk, Virginia, and has also worked as a therapist in community mental health.
She has degrees from West Virginia University and Old Dominion University and is a licensed graduate social worker.
Nancy and her husband have four children, both biological and adopted. She loves reading, animals, homemaking, and outdoor activities.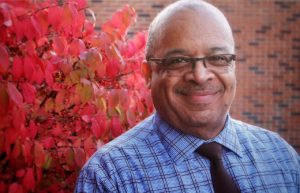 William "Bill" Catus, MA, LPC
William A. Catus is a Licensed Professional Counselor. He is licensed by the West Virginia Board of Examiners in Counseling. He has a BS from Concord University and a MA in Professional Counseling from Liberty University in Lynchburg, VA.
William's background includes working with people who have addictions. He enjoys working with a variety of issues. William is also a veteran of the US Military, has a special interest in working with client who have PTSD. William is also a member of the American Association of Christian Counselors and Multicultural Counseling.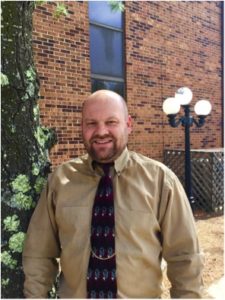 Jason Moore, MSW, LGSW
Jason Moore is a Licensed Graduate Social Worker, with a Bachelor's Degree in Social Work, and a Masters of Social Work, both from Concord University. He is also a member of the National Association of Social Workers, and has an extensive history is service and networking in the Southern West Virginia region. He has enjoyed twenty plus years of ministering and serving in this area of the state.
Jason has a passion and heart to equip and serve individuals, couples, and families in our area to make the most of the opportunities to grow and change that they encounter. He offers dynamic counsel and therapy in all these categories to help insure the challenges can be met and overcome in all the lives he engages. With a strong emphasis on mind and heart change, Jason seeks to draw on the clients' current life situation to help them meet the needs of the moment, while also preparing for future challenges.
Jason has a background in leadership, training, and group dynamics after over 25 years in the workforce. His skillset has served him well as he has served his clients in clinical social work. He lives with his wife and children in Raleigh County.
Savanna Babcock, MSW, LGSW
Savanna is a Licensed Graduate Social Worker who graduated from Marshall University with her Masters in Social Work. She also has a Bachelor's degree in Social Work from Marshall University. During her education at Marshall University, Savanna completed internships with KISRA's Pathways to Responsible Fatherhood Program in Huntington, Cabell Huntington Hospital and Marshall Health's Student Health program in Huntington, the Edwards Comprehensive Cancer Center in Huntington, and Life Strategies Counseling Services in Beckley. Savanna is licensed by the West Virginia Board of Social Work Examiners and her previous work includes working with adolescents in Residential Group Treatment, as she has special interest in working with children and adolescents.
Savanna lives in Fayette County with her family. She enjoys playing soccer, coaching soccer, hiking, and spending time with her family and friends.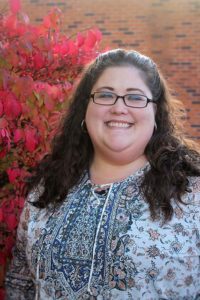 Kerri White, MSW, LICSW
Kerri White joined Life Strategies in 2006 and has experience with substance abuse, women's issues, depression and anxiety in all age groups. Kerri also works as a mental health therapist in the Fayette county school system.
Kerri received her undergraduate degree in Psychology at Georgetown College, Kentucky. She completed her Masters of Social Work at West Virginia University. Kerri is a Licensed Independent Clinical Social Worker, licensed by the West Virginia Board of Social Work Examiners. She is also a member in good standing of the National Association of Social Workers.
Kerri, a lifelong native of Oak Hill, is an active member of her church. Most recently she has been a part of a team of people who work with both children and adolescents. She enjoys music as both a vocalist and pianist.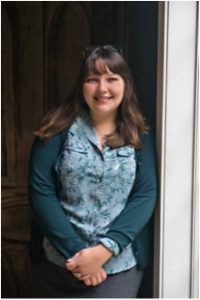 Amy Bush, MA, NCC
Amy Bush is a Nationally Certified Counselor and is licensed by the West Virginia Board of Examiners in Counseling with a provisional license.
She has a Bachelor's degree from Moody Bible Institute of Chicago and a Master's degree in Mental Health Counseling from Marshall University.
Amy's personal philosophy of counseling centers around an enduring belief that change is both possible and necessary to reach wholeness as an individual. Amy enjoys working with couples, adults, adolescents, and children.
Amy lives in Beckley with her husband and their collie dog, Hemingway. Amy serves alongside her husband in local church ministry. She enjoys reading, gardening, and welcoming people into her home.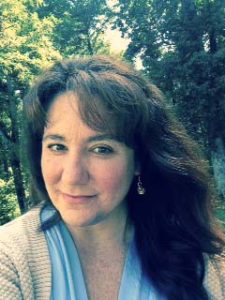 Amity Bobblits, MSW, LICSW
Amity Boblits, MSW, LICSW received her Masters Degree in Social Work from the University of Maryland at Baltimore School of Social Work with a Specialization in Families and Children.  She has been licensed in West Virginia since 2000 as a Licensed Independent Clinical Social Worker.  Throughout her education, she has received academic, character, and leadership awards.  She was also awarded professionally by the United States Department of Justice for Public Service. Amity serves children and families in school-based health as a mental health therapist.  She has experience with childhood behavioral disorders, mood disorders, anxiety disorders, abuse issues, and various other mental health challenges.  She is skilled in individual, family, and group psychotherapy. She has a strengths-based approach, focuses on individualized goals, and incorporates skill-teaching/education to empower those she serves.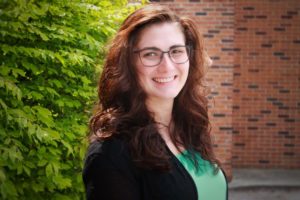 Kristi McComas
Kristi McComas joined Life Strategies in 2016 working as a receptionist. She is a 2018 graduate of Concord University. Kristi earned her Bachelors of Science in Psychology at Concord. She plans on pursuing her education and obtaining a master's degree.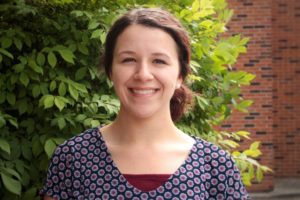 Sarah Lee
Sarah Lee Smith joins us with a BA in Elementary Education. Currently she teaches during the day, and works as a receptionist at Life Strategies in the evenings. In her free time, she enjoys outdoor activities, reading, music, and time spent with friends.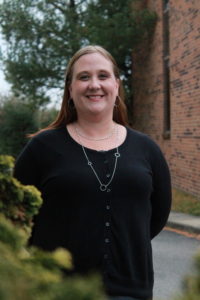 Jesse Keeton
Jesse Keeton has been a licensed social worker in southern West Virginia for 16 years.  Jesse is currently in the Master of Social Work Program at Concord University and plans to pursue her career in the field of therapy when she graduates in December 2019.  She has vast experience with childhood trauma, as well as substance abuse and addiction.  Jesse has worked almost exclusively with addiction in Southern Appalachia and the impact it has on families and children.
In her spare time, Jesse likes to backpack and hike, to travel with her family and friends, and to spend time with her dogs.  Jesse and her husband live in Raleigh County with their 3 children.
Stephanie is currently completing her M.A. in Professional Counseling at
Liberty University with an anticipated graduation date of August 2019.
She enjoys working with all populations including adults, couples, adolescents,
and children. She is particularly focused on specializing in women's issues
and bereavement. Stephanie has a heart for the hurting and a deep desire to
help individuals not only overcome life's many obstacles, but to also
experience personal growth, accomplishment, and inner transformation.
Stephanie and her husband are lifelong residents of the Mountain State and
have two children. She enjoys camping, kayaking, reading, and photography.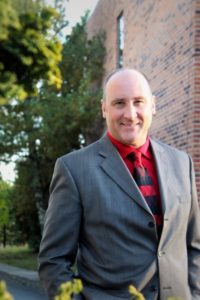 Drew Johnson
Drew Johnson, a native West Virginian, is currently completing his Masters in Professional Counseling through Liberty University (May 2019 graduation). He received his Bachelors in Psychology and Life Coaching.  Drew is currently completing his internship through LSCS and New River Health providing Solution Focused Brief Therapy to the students and faculty at Oak Hill High School. "I'm thankful for the opportunities with Life Strategies." He most enjoys coming alongside people in order to help affect a positive future.
In his spare time, Drew enjoys his family, is an avid golfer, and carries the rank of 2nd Degree Black Belt in Kukkiwon (Traditional Korean) Tae Kwon-Do.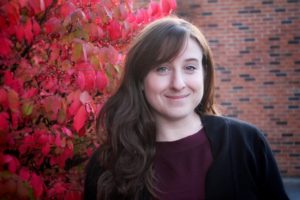 Megan Wheeler
I am currently a student at Bluefield State College, with a graduation date of 2019. I've spent most of my life caring for and nurturing my four children. My hobbies include, adventures with my kids, hiking, gardening, fishing, and reading.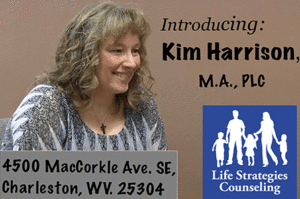 Kim Harrison, MA, LSW, PLC
Kim Harrison joined Life Strategies in March 2019. She has a worked in the behavioral health field for than 22 years Graduated from Marshall University 2004 with Masters of Arts in Clinical Psychology and recently completed Marshall's Counseling program for professional development. Kim is a Licensed Social Worker by West Virginia Board of Social Work Examiners and Provisionally Licensed Counselor by West Virginia Board of Examiners in Counseling. Identifying a passion to help children, youth, families and couples with difficult life situations, past trauma, depression, anger, anxiety and substance abuse conditions. Kim also works as a Program Manager for the Bureau for Behavioral Health.
Kim, a lifelong native of the Charleston area, is an active in her church. Kim has served in children and youth ministries for more than 10 years and is a regular camp counselor for WV "Camp Cowen". She enjoys camping, concerts, and spending time with her friends and her numerous nieces and nephews.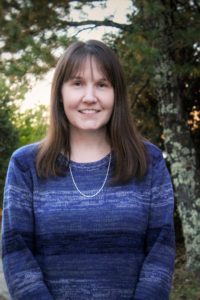 Lisa Kuhn
Lisa Kuhn joined Life Strategies in 2014 to work with the insurance billing. As she showed great adeptness, her job quickly evolved into oversight the financial management of the organization, and eventually included being in charge of the support staff. Lisa's educational background includes bookkeeping, medical coding and billing. Her previous work includes 10 years in financial institutions. Lisa resides with her family in the Raleigh county area.
Shameka Mitchell, MSW, SW
Shameka Mitchell received a Social Services degree from New River Community and Technical College and a Master's degree in Social Work from Concord University in 2018. She is licensed by the West Virginia Board of Social Work Examiners.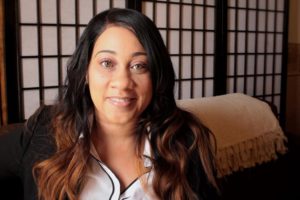 Shameka has worked as Youth Service Worker for Burlington United Methodist Family Services/DHHR. In addition to Life Strategies, she is working as a Youth Service Supervisor for Raleigh and Fayette County as an expert in severe behavioral issues with adolescents and their families. Shameka's passion is: women's issues, anxiety, and depression. Available for individual and family therapy, She believes utilizing inner strength can help get through tough times.
Shameka is a Raleigh County native. She enjoys spending free time with her 3 children and family. As a member of Heart of God, she enjoys God's word. In her free time you'll find her spending time with her friends, music, reading, and traveling.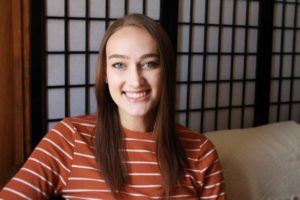 Lauren Smith
Lauren joined Life Strategies the summer of 2018 as a receptionist. She is majoring in Accounting with plans to receive a master's degree and CPA certification. In her free time she loves to hike, read, and hang out with friends.