Talking Tragedy with Children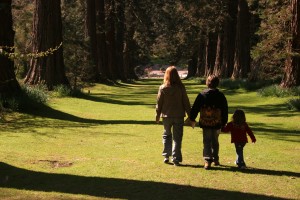 Every time there's a tragedy in the news, the questions come: how do I help my children understand what happened?
1. Make time to talk. Talking is often easier while you're doing a household chore together or taking a walk, or engaging your child in other ways.
2. Answer questions in an age appropriate way. Spare young children the detail. But,  answer every question they have.
3. Use this as a time to reinforce safety concerns and practices in your family. For example: what would you do if you saw somebody with a gun? Help your children to have a plan in mind.
4. Get into their world. Find out what they understand about information they've been exposed to. How are they feeling as an individual? Some children may be deeply troubled by this sort of information, while it may have a limited impact on others.
5. Be prepared to seek extra help if you need to. Call a school counselor, a minister, or a mental health professional.
6. Reassure children that this is something that happens, but doesn't happen all the time. Reaffirm the confidence and safety that they feel with their teachers, bus drivers, and staff at their school. Assure them that those trusted people have their best interests at heart and would act to protect them.
7. Take this opportunity to evaluate your consumption of violent tv shows, movies, and video games as a family.
8. After you've discussed the facts, answered questions, and checked on the emotions of your child, move on. Distract them in age-appropriate ways to get their minds off of this content.
9. Guard the temptation to watch endless coverage of these events in front of children.
10. Pray for Newtown, Connecticut, as a family. The people there will be traumatized by this for years to come.